Bretman Rock's Favorite – Claim Your FREE Pili Ani Essential Oil Travel Kit
Hurry! Valid only to first 2,000 PAL Mabuhay Miles Subscribers!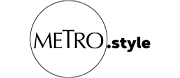 GET THIS TRAVEL KIT FOR FREE! Pay only for shipping. Sign up and get exclusive code for 100% discount 🥳
The Pili Ani Essential Oil Travel Kit contains Pili and Elemi-infused wellness blends cleverly packaged in pocket sized roller bottles for every mood and moment.

⚡️ Energize with Rise and Shine.
😌 Relieve discomfort and congestion with Minty Breeze.
🏃🏻‍♂️ Ward off insects Enjoy the outdoors with Citronella Burst.
🧘🏻‍♀️ And sit back and relax with Stress Away.
😴 Set the tone for a restorative night with Sweet Dreams.

Best Sellers
Unlock Nature's Beauty Secret
Celebrating Filipino Craft and Ingenuity with our PAL Million Milers
Pili Ani with Bb. Pilipinas Beauty Queens
President of PAL, Captain Stanley Ng together with Tim Yap and Puey Quiñones, a fashion designer of international renown.
about Puey Quiñones
Pili Ani team with the President and COO of Philippine Airlines, Captain Stanley Ng